The best way to make anyone feel welcome in your home is to know the rules of etiquette.
Friends and family, co- workers and acquantences should all be made to feel at home - here are some easy ways to make a lasting impression.
Never underestimate the importance of a proper table setting. Antique china and crystal don't need to be on display for every meal, but putting your silverware in the right spots is a must!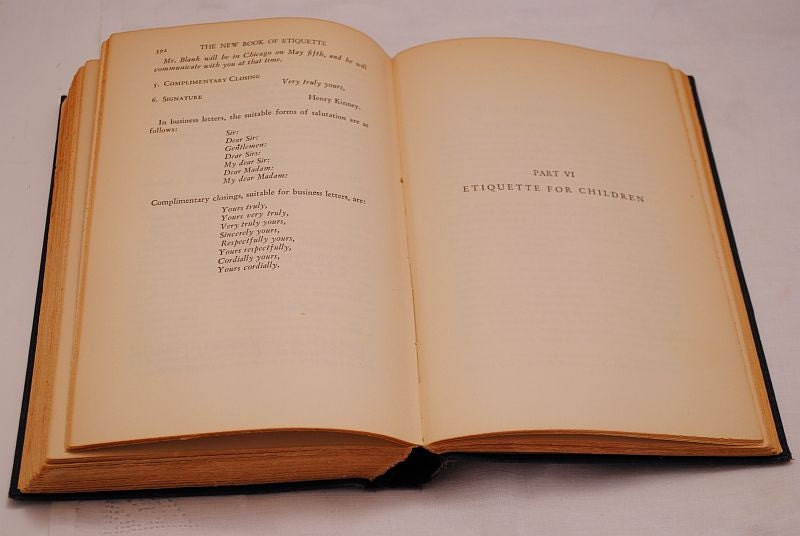 Many etiquette books have sections for children too.
Do you know how to write a proper invataion? What about thank you notes? Check your etiquette books! Your children are never too young to learn the essential skill of a proper thank you note.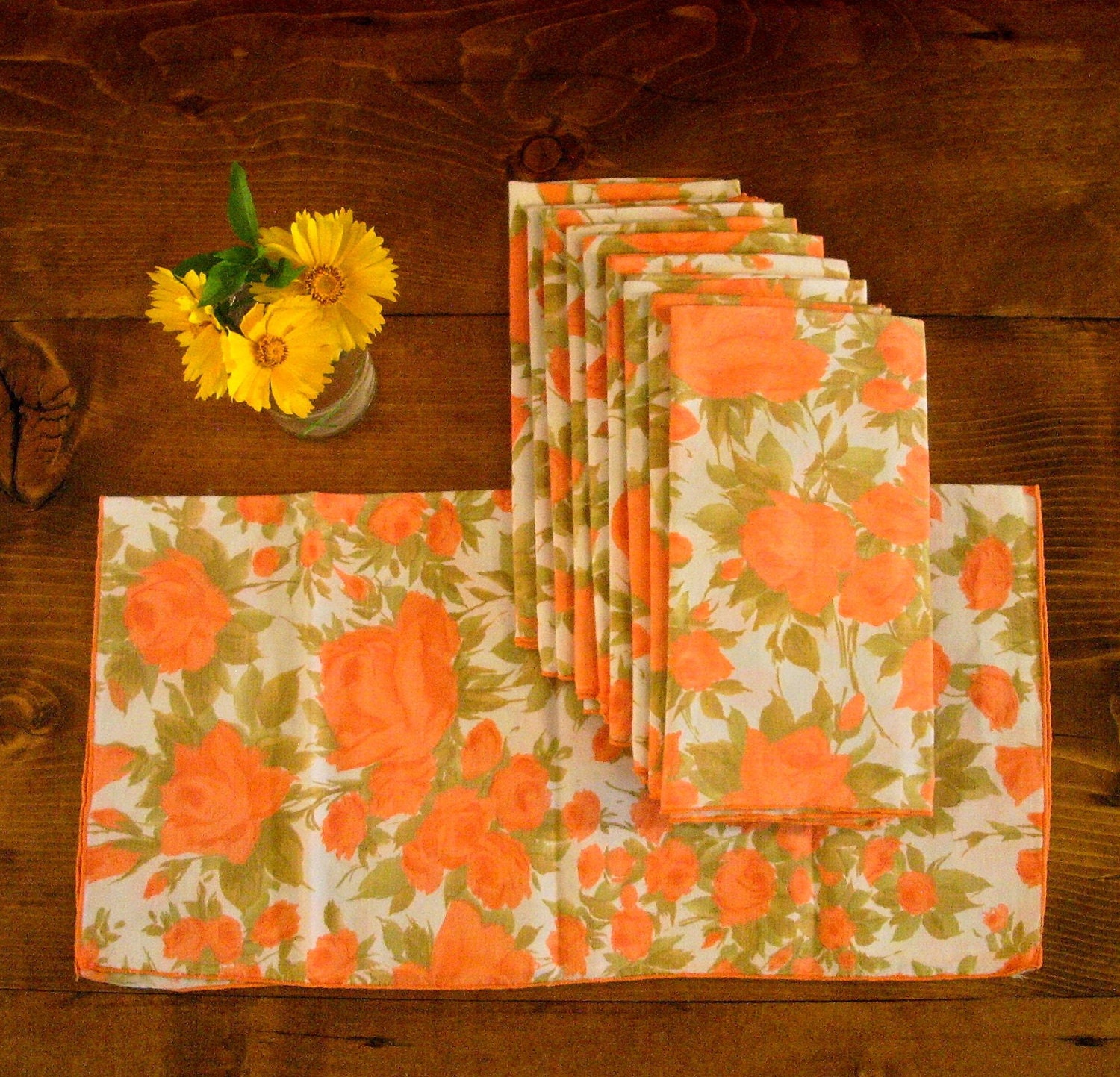 Proper doesn't have to mean boring, as you can see with these vibrant napkins from VitalVintage.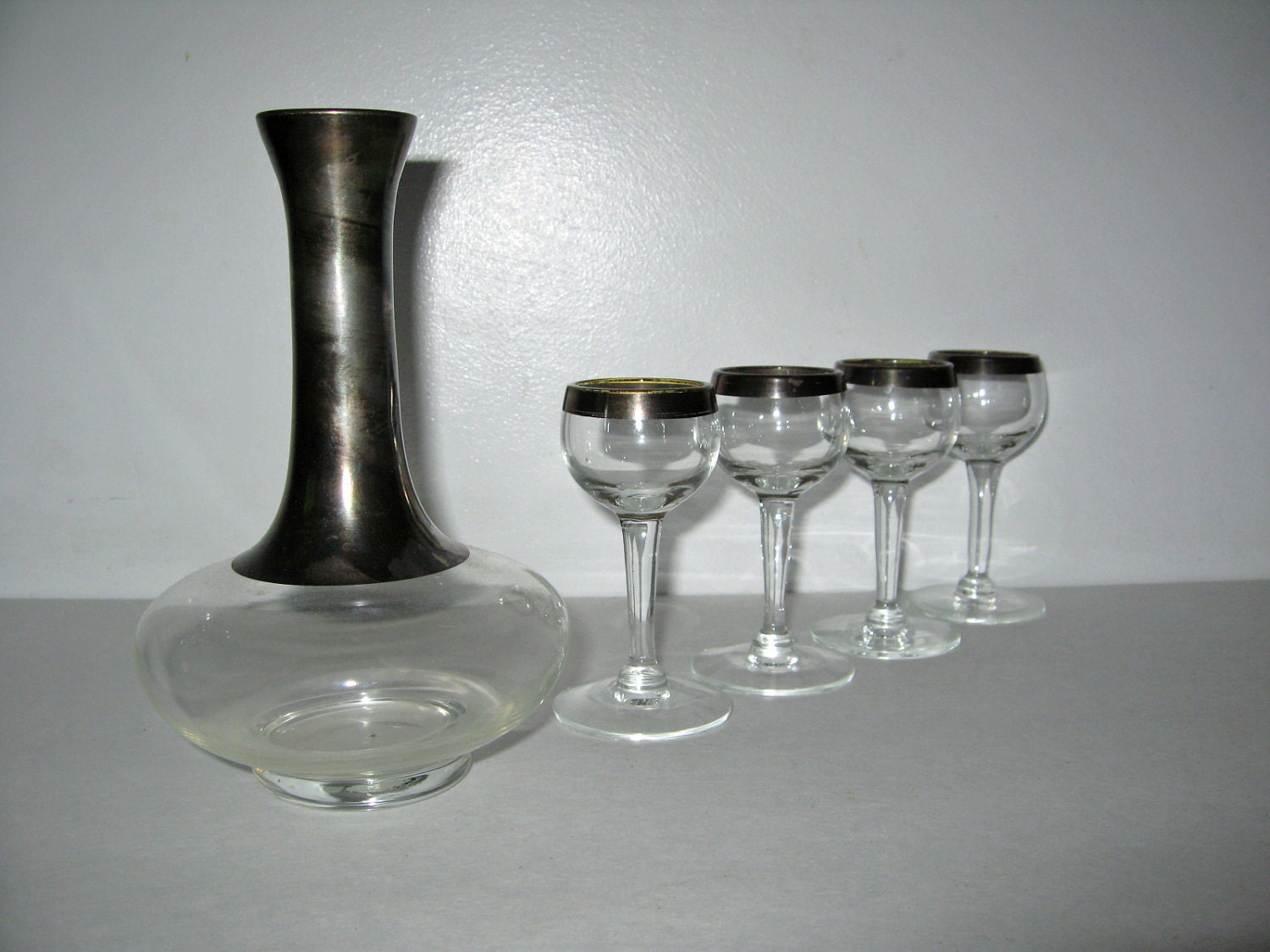 Another easy crowd- pleaser? Having someone's favorite appertief or digestif on hand. Wouldn't lemoncello look lovely in this set from ObjectRetro?
One of my favorite household etiquette tips?
I keep an antique chamber pot in my guest bathroom. And it's filled with travel toiletries- from samples to hotel bottles to extra toothbrushes. A pretty bowl or basket would work too.
Fresh sheets and towels are a must for overnight guests. Home cooked meals are a wonderful way to show you care.
What else do you do to welcome guests to your home?